Industry Veteran, Tom Rocca joins Vixicom, as an Executive Advisor
FOR IMMEDIATE RELEASE APRIL 15, 2015: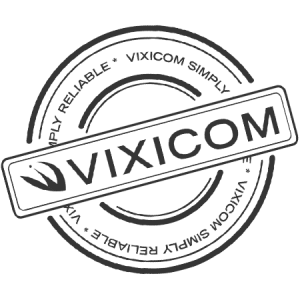 I am pleased to announce the addition of Tom Rocca as our new Executive Advisor to Vixicom. Tom has been serving the contact center industry at the Executive level for the last two decades.  He most recently served as President of Support Seven & Eclipse in Action overseeing operations in the US and Costa Rica. Prior to that he served as the Senior Vice President – Strategic Business Initiatives for SER (EIS) identifying and developing major marketplace opportunities. Tom also has worked in marketing and customer acquisition role as the Vice President for Consumer Acquisition Services for the Assurant Group. He established his own long standing consulting practice, KPI Group, headquartered out of Atlanta, Georgia. With all the challenges in today's Call Center Industry, having an experienced Executive Advisor like Tom onboard will only add to Vixicom's unparalleled growth. Tom will deliver brand building campaigns and World Class Clients.
Vixicom is a US based contact center with a State of the Art  PCI compliant facility with over 1000 seats located in Santo Domingo, Dominican Republic. Vixicom's experience in the industry will allow Tom to provide the right-sized solutions to our growing Fortune 500 Clients. We are very excited to have Tom join our Business Development team," said Luis Echevarria , Chief Executive Officer for  Vixicom. We pride ourselves in bringing on an experienced Call Center expert like Tom to the Vixicom's Team". He will be working with new, and existing clients, providing cost-effective solutions to meet our clients' needs. The combination of Toms background and previous experiences within the industry will only enhances our future and  allow us to better serve new  Worldwide clients. "If you haven't already evaluated or found an Outsourced Contact Center solution, let Tom and Vixicom be part of your corporate strategy in 2015. Click her to view our web site. www.vixicom.com